WestCAD Services Ltd. gets involved in a variety of projects, big or small. Below shows a couple of examples of the potential of using a 3D software like Solidworks. With the ability to create a model for viewing and the construction drawings for manufacturing, it allows our clients opportunities once not heard of.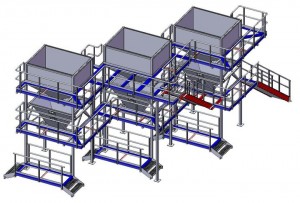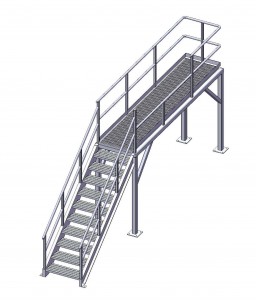 WestCAD Services Ltd, has been involved with Fisheries & Oceans and their associated companies for past 28 years. Our experiences cover float design and construction, wharf and breakwater concepts and on-site verification of existing harbours.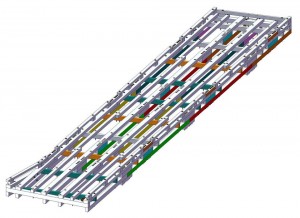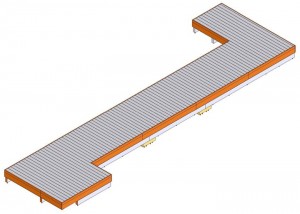 One of the amazing qualities of using Solidworks is the ability to create the product or situation on the computer screen long before and production cost are involved. The below photos include an extension to the existing wharf at Campbell River and the creation of a new breakwater for Ford Cove.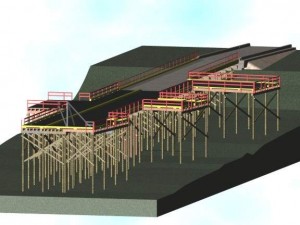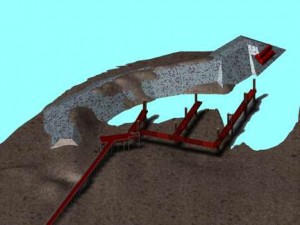 WestCAD Services Ltd works with different engineering companies around town at various times. Previous projects for which we have been involved with are Naramata Water Treatment Plant, Athlete Village Foreshore Structure and Boardwalk, and the Canada Line.
WestCAD Services works with local contractors and individuals to provide permit drawings for Vancouver and the outer cities.
Tenant improvement permits for Commercial operations covers changes in office layouts and updating of warehouses. For most tenant improvement permits, you require existing and proposed floor layouts, reflective ceiling plans, existing and proposed power and data plans, and fire exit plans – plus the contributions from the Trades people.
For Residential renovations, permits are required for changes in floor layouts, addition of a sunroom, and other alterations to the existing structure. A full set of plans will be required by the cities outlining the upcoming scope.
As more and more people move into the Lower Mainland, the need for affordable housing continues to grow. As the cities slowly open up the current housing regulations to allow Laneway Houses. Your first step is to apply for  a Development Permit.
With the boom in the Cannabis industry, WestCAD Services has already got a history, working with retail professionals, preparing drawings for Municipal and Provincial permitting.