Beyond painting your walls the cities almost always requires a permit.
WestCAD Services Ltd has worked with local contractors and individuals to provide permit drawings for submission to the various municipalities. Working within the home renovation area, the commercial office sector and the cannabis / retail market, we have gained invaluable experience in assisting our clients.
Are you thinking of:
Adding or legalizing a secondary suite?
Building your dream deck?
Adding a Sunroom or patio cover to enhance your home?
Adding a Lane Way house to your property?
Updating your retail store, or redesigning your commercial office?
Whether you are looking to create a new look, more space or just need a mortgage helper, the cities requires scaled AutoCAD drawings to accompany your application.
Moving your office, adding more people, a scaled drawing gives you the ability to make sure everyone fits.
Then when you are ready to proceed, the city requires existing and proposed drawings.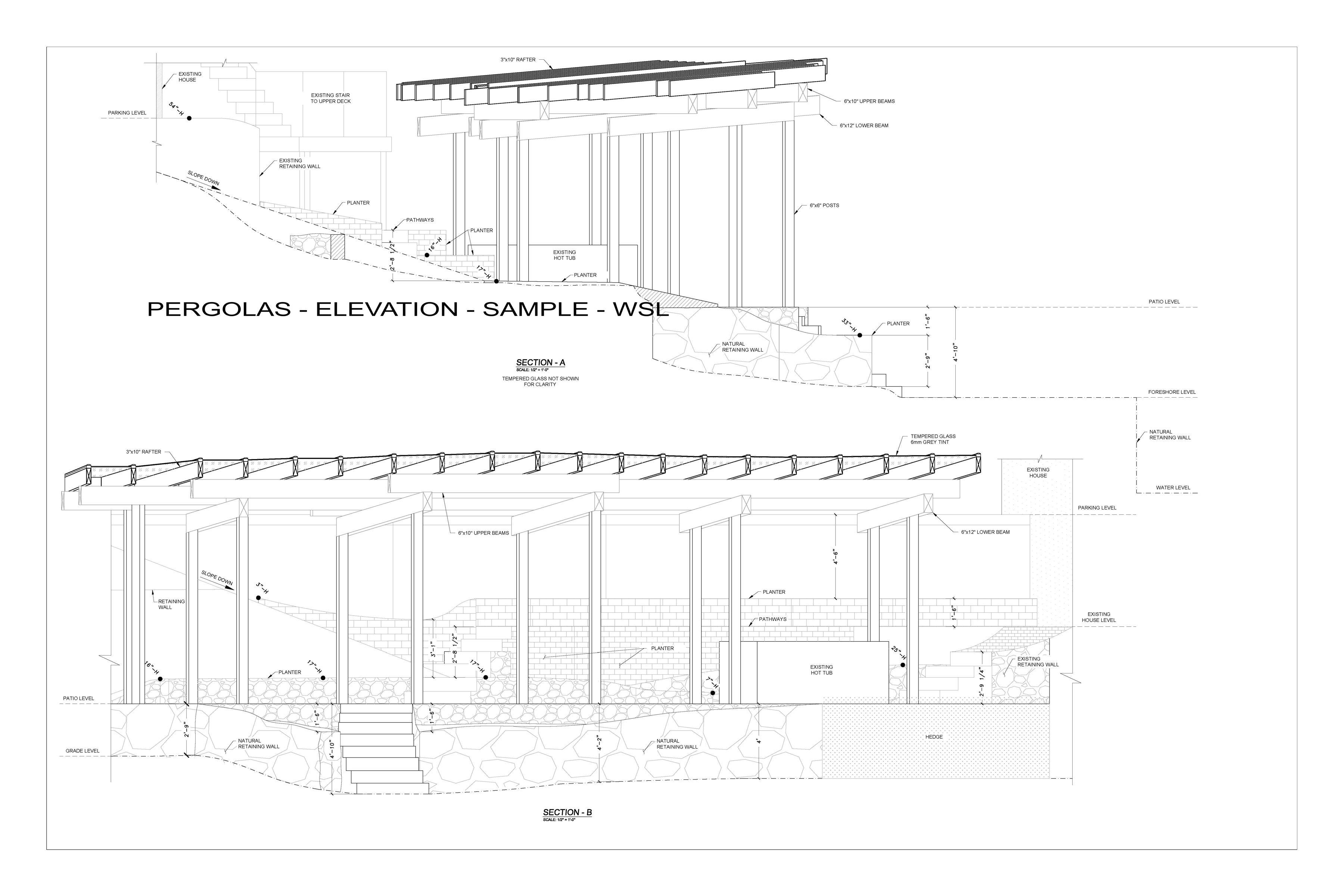 Working with a contractor, to design and draw a free standing timber framed pergolas,(Above) Or below, the more conventional framed patio cover.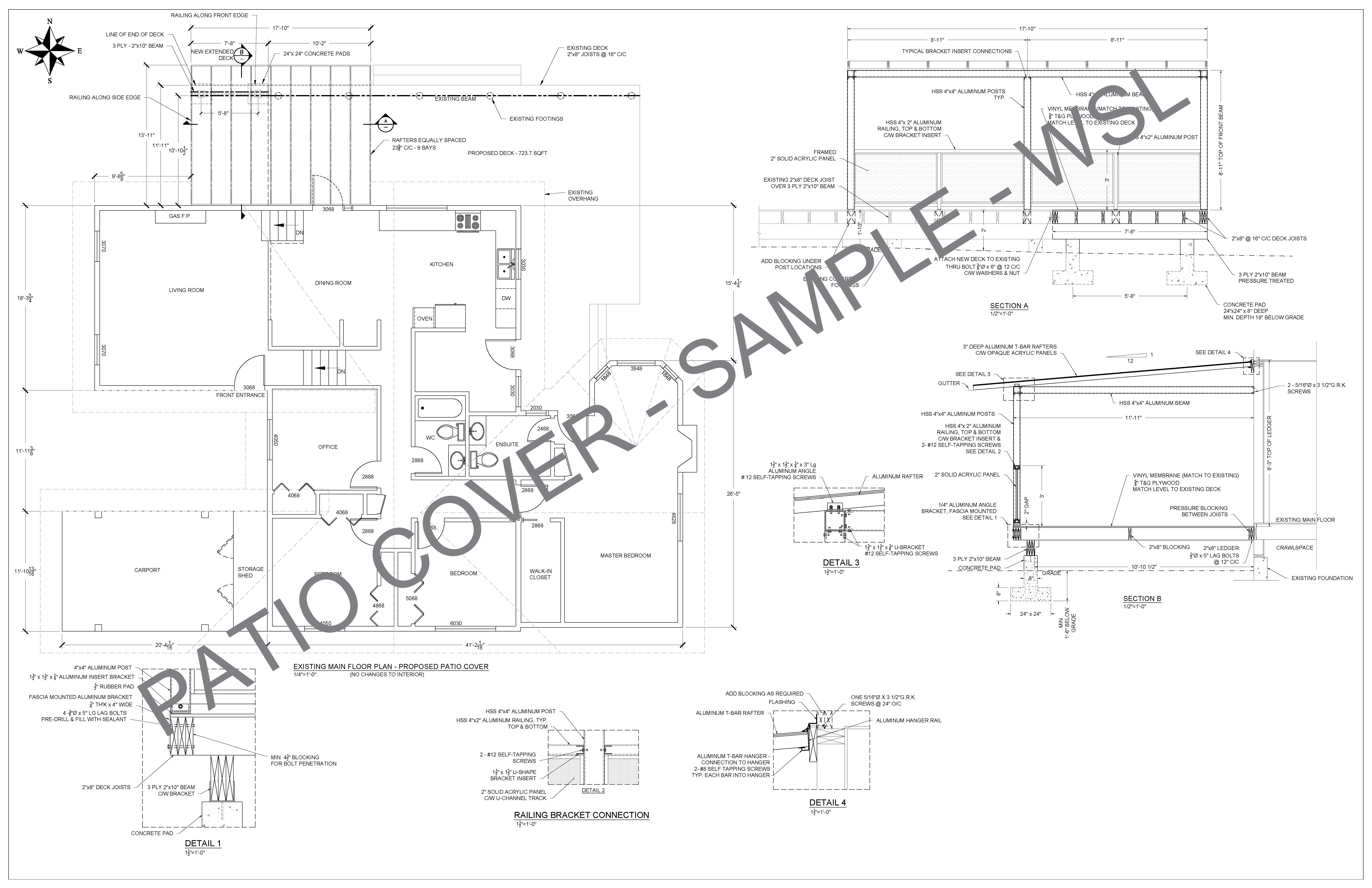 Let's bring your ideas to life, with the use of Sketch up we can provide you with a 3D look at your latest project.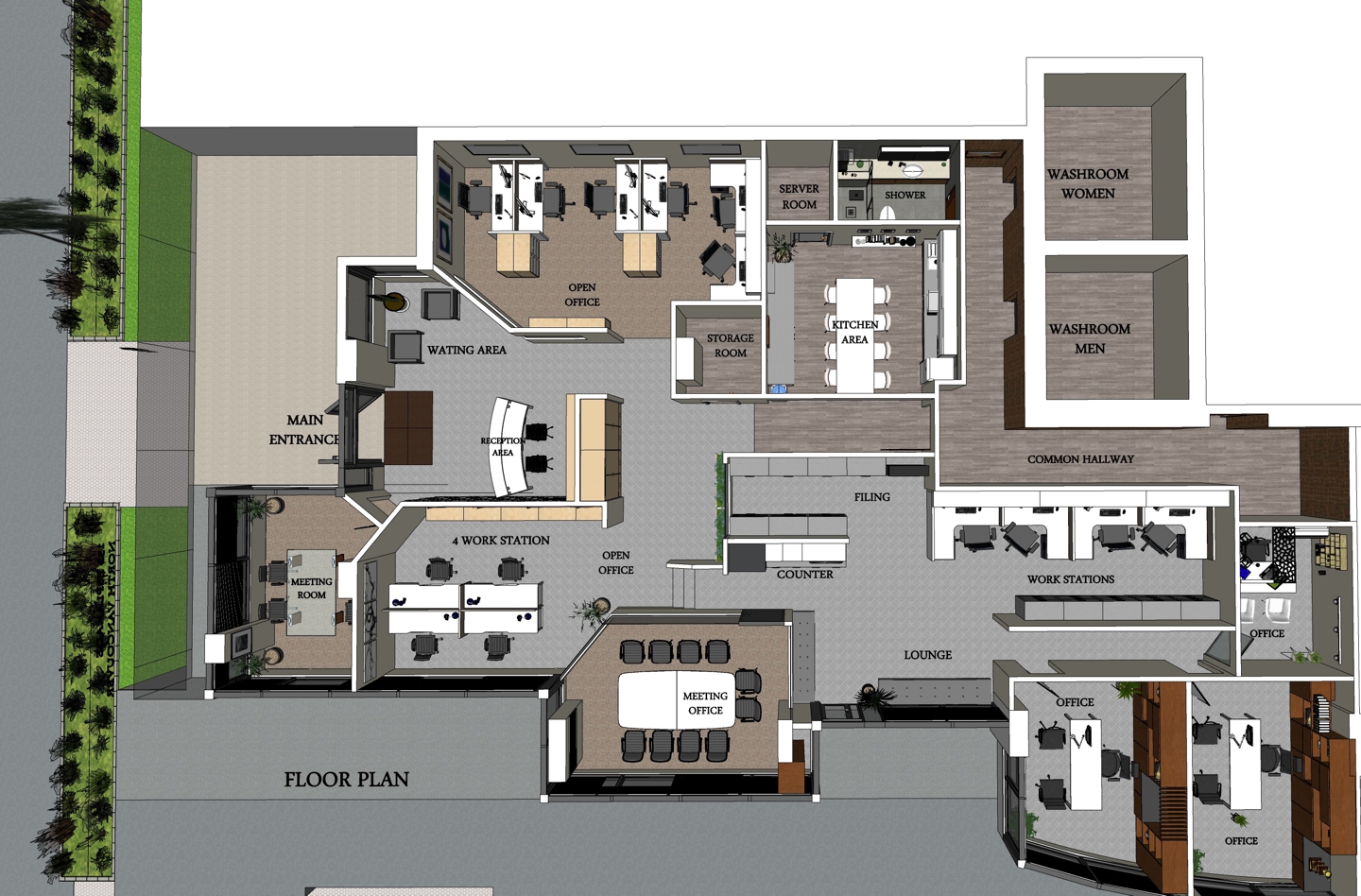 A Sketch Up view of the office layout drawing above.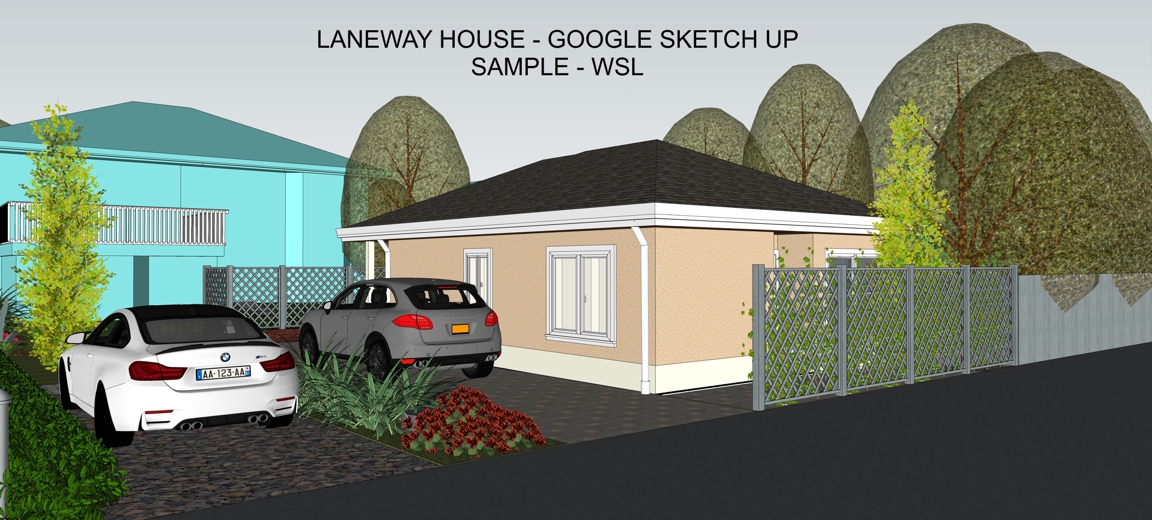 Laneway House, a process of development and building permits